Egyptian Retina Journal
The First International Middle East Periodical Journal on Retina
Vision
ERJ aims to be the first international Middle East periodical journal on Retina subspecialty, dedicated to the promotion of research, post-graduate training and further education in the medical and surgical retina fields.
Mission Statement
To serve as a medium for continued medical and surgical education and qualitative scientific publications on retina subspecialty, enhancing exchange of evidenced-based information on the best practice that will ultimately improve retina field. The journal will focus on the retinal diseases in the Middle East, Egypt and worldwide and will build the largest video and photo library of retinal diseases.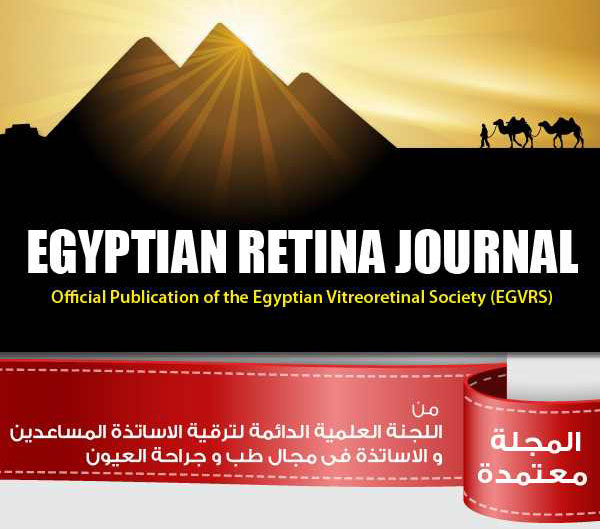 Published By
Medknow Publications And Media Pvt.Ltd., part of Wolters Kluwer Health B9, Kanara Business Centre, Off Link Road, Ghatkopar (East)
City: Mumbai – 400075
Country: INDIA
Fax: 91-22-66491817
State: Maharashtra
Phone: 91-22-66491818 / 66491816
Website: www.medknow.com
Contacts
The Egyptian Vitreotinal Society, Dar El-Chefa Hospital, 375 Ramses, St.Abassia, Cairo,Egypt.